We're here to champion the specialist
Leading international B2B Markets & Digital Services, Academic Markets & Knowledge Services Group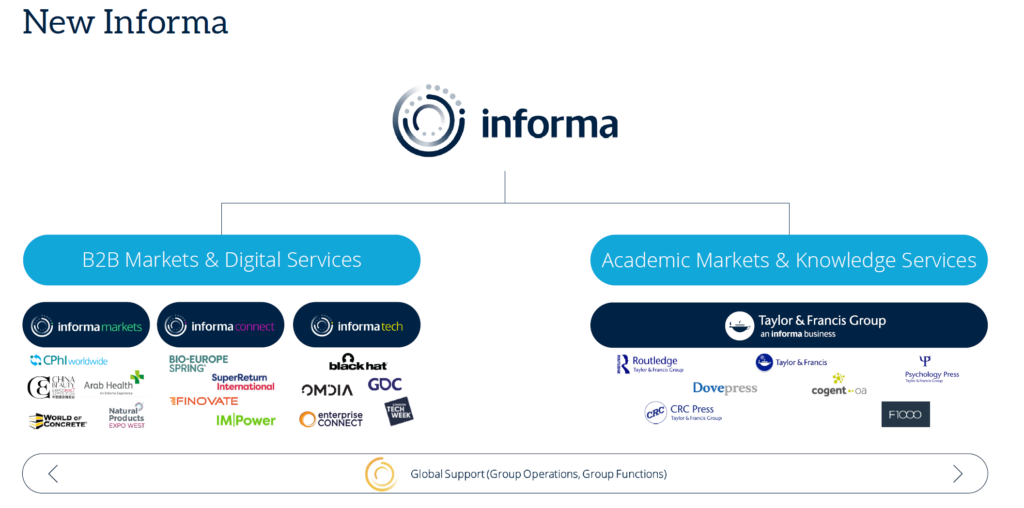 Informa is a leading international intelligence, events and scholarly research group. We're here to champion the specialist. Through hundreds of brands and a range of products and services, we connect businesses and professionals with the knowledge they need to learn more, know more and do more. Informa is listed on London Stock Exchange and a member of FTSE 100, with over 11,000 colleagues working in more than 30 countries.

Informa Markets creates platforms for industries and specialist markets to trade, innovate and grow. Through more than 450 international B2B brands, we provide opportunities to engage, experience and do business via live and virtual experiences, specialist digital content and actionable data solutions.

As the world's leading exhibitions organizer, we bring a diverse range of specialist markets to life, unlocking opportunities and helping them to thrive 365 days of the year.
Working In Specialist Markets