Integrating Online Platforms
and in-person Exhibitions
Sinoexpo Informa Markets has revamped its Internet strategy by strengthening our online platforms. Back in 2016, when first b2b website www.furnitureinchina was launched, till now, our online marketplaces consist of 8 B2B web portals, 6 B2P(professional) mini-program and 1 app. Through timely update of supplier information, we endeavor to communicate in effectively and seamlessly.
B2B Online Platform/B2P Mini-Program/B2C

Denggle.com-the B2B website of China Guzhen International Lighting Fair, matches global buyers with suppliers as a bilingual online trade platform since September 2016 with the support of China Association of Lighting Industry and Guzhen Town People's government.
Denngle.com serves global buyers and manufacturers via computer and mobile all year round. The products on Denggle.com covers the whole industry chain includes Decorative Lighting, Residential Lighting, Commercial Lighting, Outdoor Lighting, LED Technology & Solution, Special Lamp, Machines &Processing, Testing Devices, Tool, Accessories & Parts, Material, Service and other 170 categories.

Our sourcing specialist assists buyers to source and obtain quotations from suppliers with referrals from big data then Check & precisely match RFQs from buyers with suppliers, who will be reminded to receive and reply buyers. Business matching tailored service helps global buyers to identify and screen potential Denggle business partners. The personalized one-on-one onsite meetings or online group chat would be arranged for suppliers and buyers.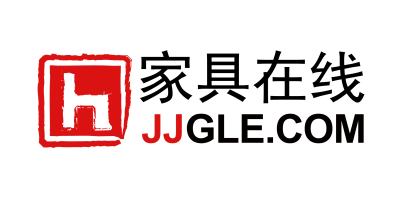 JJGLE.COM is a vertical B2B online trade platform serving the furniture industry. Plenty of furniture products presented online concerning Home Furniture, Furnishings, Material & Component, Contract Furniture, Office Furniture and Machinery & Equipment. More than 3000 online furniture boutiques in JJGLE.COM established by domestic and foreign suppliers. We help worldwide suppliers efficiently market products 365 days a year to easily capture buying leads from a quality professional buyer community developed by both our online trade platform and offline exhibition.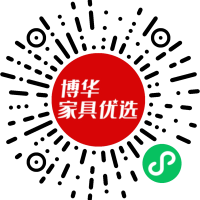 Endorsed by Furniture China Show, Furniture Ezbuy matches accurate buyers for the suppliers in the home furnishing industry, help enterprises reduce costs and improve efficiency through the "one-on-one" inquiry service; Completely solve the pain point of locating buyers; create the New retail model of factory direct sales so that buyers can directly purchase high-quality products with competitive price from the manufacturers.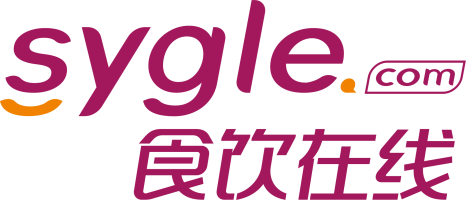 SYGLE (www.sygle.com) is a hotel and catering, high-end food and beverage industry vertical B2B website, as the original " Digital & Exhibition Integration" professional B2B platform, resting on the powerful footing of HOTELEX Shanghai International Hospitality Equipment & Foodservice Expo and the HOTELEX series, together with the premium resources of FHC Shanghai Global Food Trade Show, SYGLE has become a crucial and effective platform for the B2B business trade in food, beverage and hospitality industries.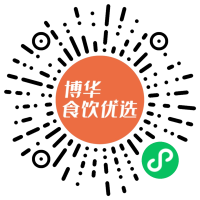 The Mini-program together with HOTELEX expo series and FHC Shanghai Global Food Trade Show provides online matchmaking service, which helps buyers communicate and trade with over 6000+ suppliers anywhere and anytime, in addition to the exhibition services. One-stop online procurement platform that brings together high-end F&B and ingredients equipment at home and abroad.

HPGLE.COM is the official online B2B platform of Hotel Plus. Based on the annual exhibition of more than 2,100 exhibitors and more than 500,000 buyers database resources from the fields of hotel and commercial space, HPGLE.COM attracts high-quality engineering procurement suppliers to open online stores, and build a cloud one-stop industry procurement ecology circle, connected hotel and commercial space engineering procurement buyers and sellers.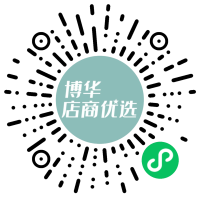 Based on Hotel & Shop Plus Exhibition, Hotel & Shop EZBuy's core functions are Professional Online Mall, Supplier Audit System, Convergence of Products across the industry chain and SAAS Customizing Applet, with the advantages of selected quality suppliers, professional & precise matching needs as well as one-to-one exclusive customer service.

QJGLE.COM is a vertical B2B online trade platform serving the cleaning industry. It has covered three major categories such as cleaning products, indoor environment and air purification, and property products, providing one-stop consultation and services for the construction and operation of the cleaning industry business circle.

Founded in 2015, EN-SJGLE.COM is developed by Sinoexpo Informa Markets and serve as a comprehensive e-commerce B2B portal for the food processing and packaging, food ingredients, health, and nutraceutical industries. It provides internet solutions to enterprises featuring e-shop, industry news, brand promotion, exhibition, video streaming, online match-making and offline marketing services. SJGLE.COM is its Chinese site.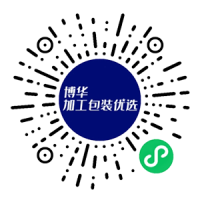 The EZ Buy platform lets you discover and source now from processing and packaging manufacturers in an all-in-one WeChat mini-program (Chinese version only).
-Easy to source and share;
-Easy to make contact with new suppliers;
-Easy to discover industry news and event updates.

xiugle.com is a vertical B2B online trade platform serving the boat industry under China (Shanghai) International Boat Show (the leading exhibition in the industry) , which combines closely and form the only exhibition and website integrated B2B trade platform in China for the boat industry, providing professional buyers and suppliers with both online and offline services anywhere and anytime. We help worldwide suppliers efficiently market products 365 days a year to easily capture buying leads from a quality professional buyer community developed by both our online trade platform and offline exhibition.

Lifestyle EZBuy is a mobile e-commerce platform, covering boats and equipment accessories, boat services, lifestyle, water sports, Lure fishing, RVs, camping, outdoor, and other categories. It is designed to integrate online and offline resources, promote business matchmaking opportunities, provide industry information, and real-time interactive social sharing.
PharmaSources.com, founded in 2010, as a vertical e-commerce online platform serving the pharmaceutical industry, is now rebranded and upgraded from EN-CPhI.cn after over 10 years' driving industry development. We're in relentless pursuit of the resource integration of the entire industry chain and the establishment of an international trade platform to connect global buyers with superior suppliers. We're energized and inspired to facilitate easy trades, key insights, and top-notch events in the pharmaceutical industry.
Serving the pharmaceutical industry, it is a tool-based App that integrates trade negotiation, exhibition services, industry insights and social networking. At the same time, as the official mobile platform of CPhI & P-MEC China, CPhI Manufacturing APP also provides multi-channel, all-round guidance and personalized exhibition services for the exhibitors and visitors.