In June 21-23, 2023, the team of The 29th China (Guzhen) International Lighting Fair (later referred to as Guzhen Lighting Fair) went to Korea for The 22nd Korea International LED&OLED Exhibition (later referred to as LED&OLED Expo).
We collected 157 prospective buyers at the exhibition, of which 22 have already completed pre-registration. There are also some exhibitors who ask questions about exhibiting.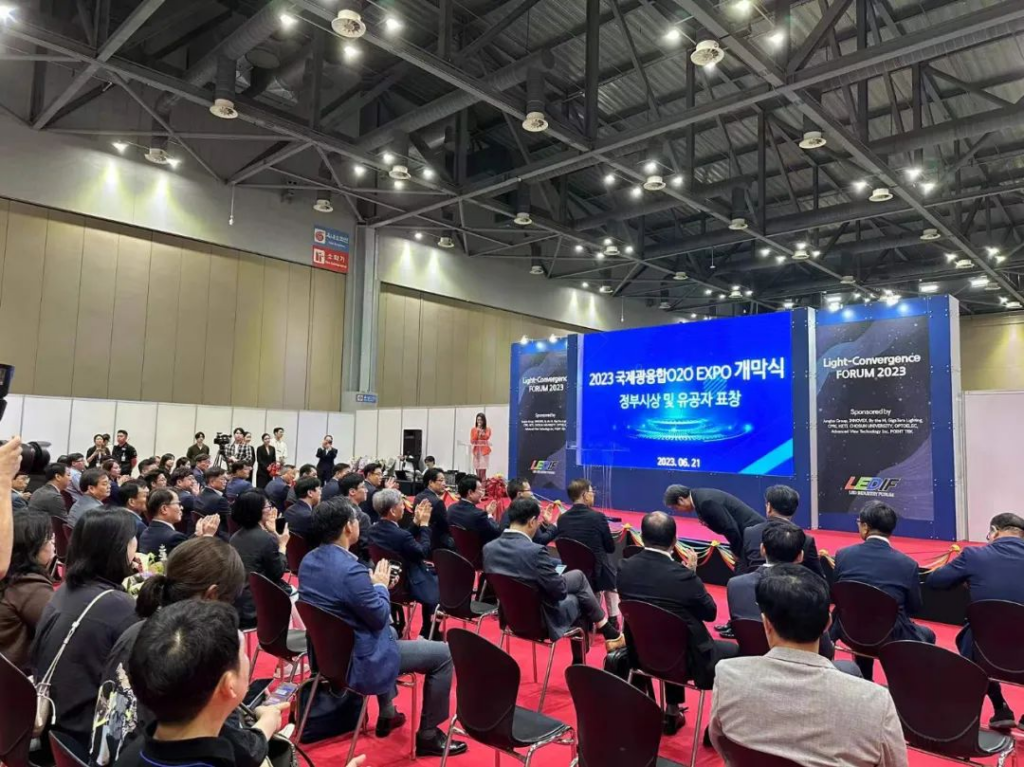 The exhibition is jointly sponsored by Korea EXPOnU Corporation and KAPID(Korea Association for Photonics Industry Development), which is a professional LED trade exhibition in Korea and one of the global LED influence exhibitions.
Around 400 companies participated in the LED&OLED Expo, of which about fifty percent of the exhibitors are from China. Guzhen Lighting Fair and LED&OLED Expo have cooperated since 2018 and have maintained friendly cooperative relations.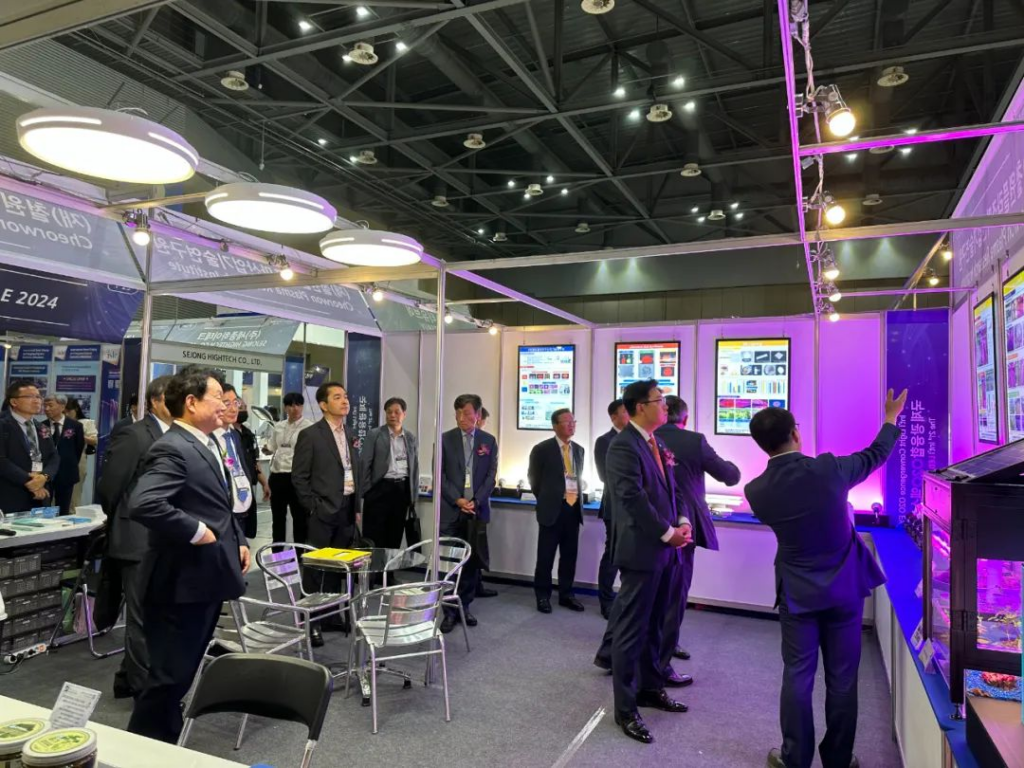 Guzhen Lighting Fair team chose to promote the event and Guzhen Town, the Lighting Capital of China, not only for its international influence, but also for its strategic layout of actively expanding the East Asian market.
Reinforce The Brand of Guzhen Lighting Fair in The Korean Lighting Industry
Guzhen Lighting Fair has an 18-square-meter booth at the exhibition site, equipped with a professional team proficient in Chinese, Korean and English. Promotional materials and equipment have been prepared in advance during the exhibition layout. Furthermore, with the support of the organizers, the promotion went smoothly.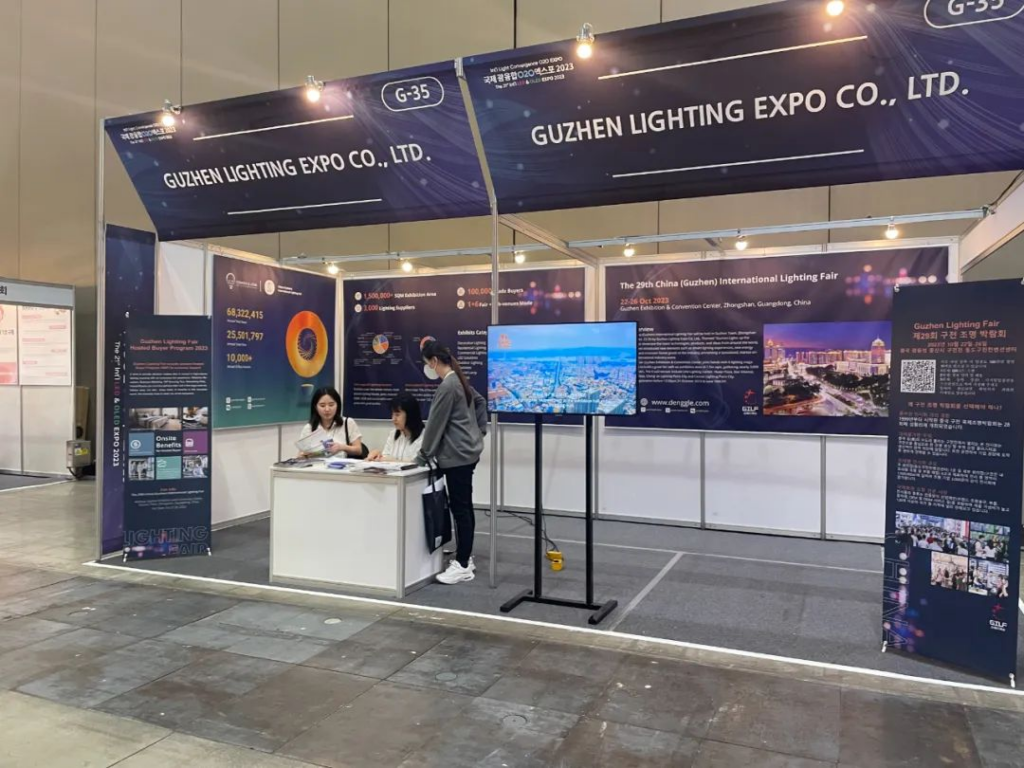 The team of the Lighting Fair introduced the situation of Guzhen Lighting Fair to the international buyers on the scene, highlighting the characteristics of the 29th Guzhen Lighting Fair, such as exhibition scale, rich exhibits, industry giants gathered, intelligent, specialization, online & offline promotions, "1 Fair +6 Sub-venues" Mode and so on.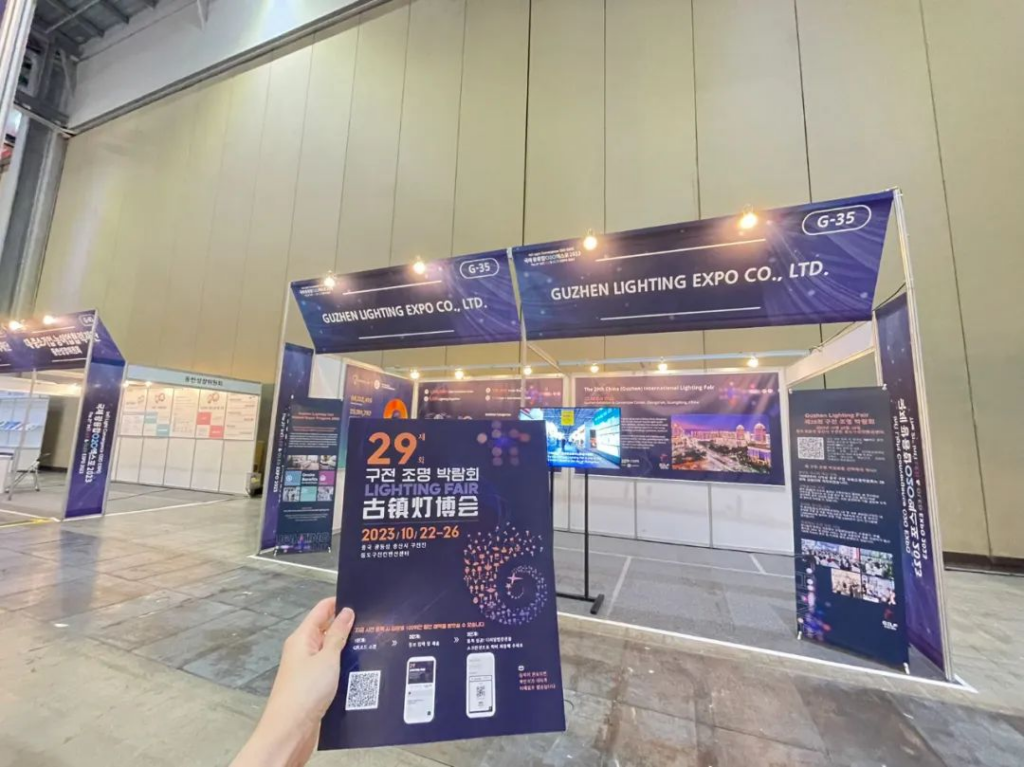 With the professional promotion onsite, the booth of Guzhen Lighting Fair is very popular this year. The biggest feeling of many buyers about the Lighting Fair is that it has a complete range of products, many companies, and a large flow of people. While feeling the charm of the Lighting Capital of China , they also want to experience the grandeur of Guzhen Lighting Fair!