On 11th September, the 28th China International Furniture Expo (hereafter referred to as Furniture China 2023) and Maison Shanghai 2023 will open grandly at the Shanghai New International Expo Centre (SNIEC) and the Shanghai World Expo Exhibition & Convention Centre (SWEECC) in Pudong! A total of 2,635 exhibitors from 24 countries and regions participated, and it is expected to welcome estimated 200,000 visitors from the world.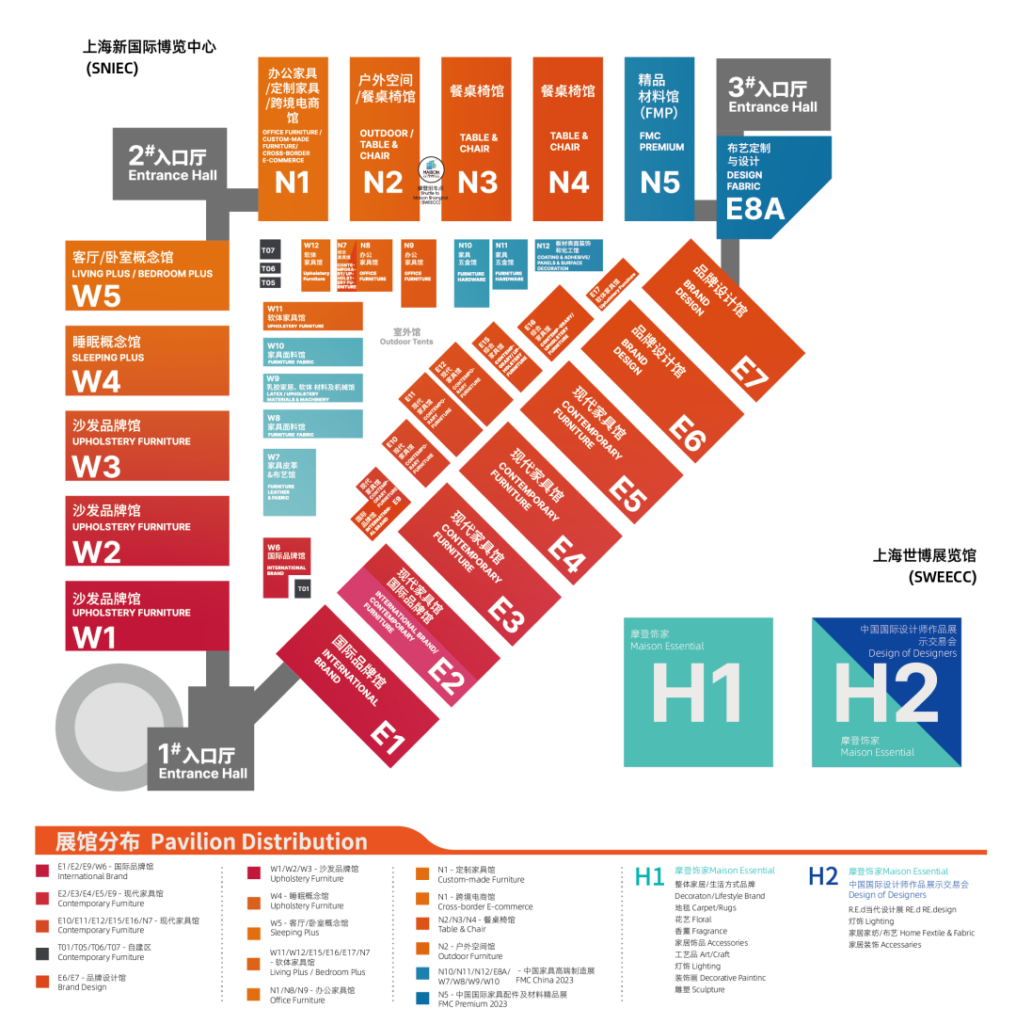 With the return of global suppliers and buyers, Furniture China 2023 and Maison Shanghai send a strong signal of industry recovery and revitalization. This year's exhibition, themed "IN NOW," focuses on four extension themes: "Living IN NOW, Design IN NOW, Innovation IN NOW, Smart Link IN NOW." It focuses on new patterns, new audiences, new formats, and new technologies, not only showcasing a three-year report card and the latest comprehensive profile of the Chinese furniture and home furnishing industry to global industry professionals but also releasing insights into global trend.
This exhibition is being held simultaneously at the Shanghai New International Expo Centre (SNIEC) and the Shanghai World Expo Exhibition & Convention Centre (SWEECC), with a total area of 320,000 square meters, covering the entire industry chain of furniture, furniture material and accessories, home furnishing and decoration, and design works.
Located in the Shanghai New International Expo Centre (SNIEC) on Longyang Road, this year's Furniture China will have 18 indoor halls and 26 outdoor halls. Top domestic furniture brands, along with 146 overseas exhibitors from 20 countries including six country pavilions of France, Belgium, Singapore, Malaysia, Japan, and Turkey, will all be present at this exhibition. They will showcase their interpretation of the IN NOW lifestyle, highlighting the latest developments in design, materials, craftsmanship, and quality. And, six major Chinese furniture industry clusters, including Hangzhou, Lecong, Longjiang, Zhenghe, Qingfeng, and Zhoucun, will be showcased in a concentrated manner.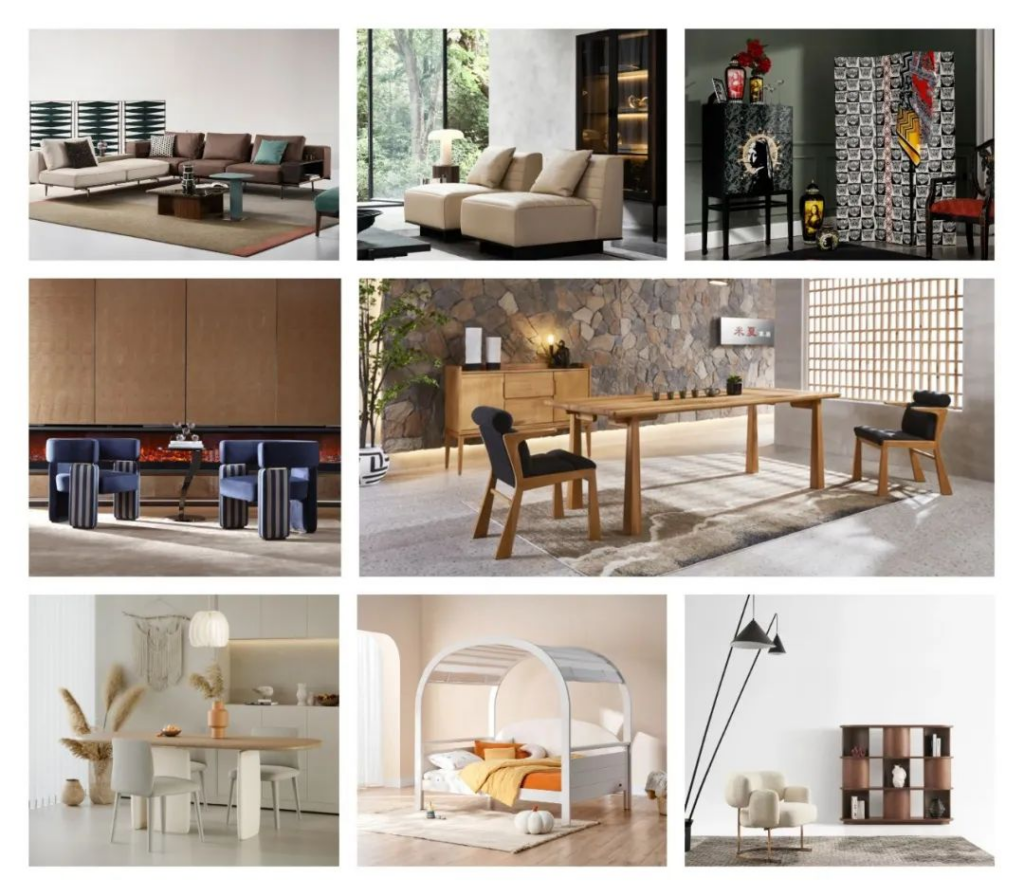 At the FMC China 2023, more than 700 high-quality supply chain companies from around the world will also brind their co-creation results with manufacturing and design companies and provide supply chain security for future-oriented innovation.
Meanwhile, in order to further promote innovation and development in materials, craftsmanship, and product design, which are two important elements for the high-quality development of the industry, six major award events will be held at this exhibition. Some focus on breakthroughs in materials, craftsmanship, and technology, some highlight product design and innovation, and some emphasize product application scenarios. Over 1,000 products have participated in the selection for the Golden Dot Award, Innovation Award, Golden Axe Award, and Golden Man Award. After the initial evaluation, more than 30 judges, including Peter Zec, Masayuki Kurokawa, Yang Mingjie, and Wang Changxing, will visit the booths for final evaluation at the exhibition.
During the entire exhibition period, the four major forum areas of Cross-border E-commerce, Furniture Elites CLUB, Aesthetic Showroom, and China Home Elite Business School will host 22 professional forums covering various topics in the fields of green and low-carbon, business innovation, design originality, artistic life, brand innovation, channel expansion, cross-border market entry, innovation in home foreign trade, supply chain, material application, and talent in the home industry. These forums will provide professional attendees with cutting-edge industry insights and the opportunity to engage in face-to-face discussions with over 200 guest speakers, allowing them to grasp the latest discussions and trends regarding new consumption patterns, new demands, new scenarios, and new species in the furniture industry.
The year 2023 is dedicated to boosting consumer spending in the home furnishing sector. A recent notice issued by the Ministry of Commerce and 13 other departments emphasized the need to strengthen the role of exhibitions in driving and promoting the home furnishing industry. The notice suggests focusing on showcasing cutting-edge technologies and products in the home furnishing sector, expanding the supply of high-quality home products, and organizing promotional activities to create a fusion of business, travel, culture, and sports consumption scenes, such as "visiting exhibitions, purchasing home furnishings, enjoying experiences, and tasting delicacies". Maison Shanghai 2023, located at the Shanghai World Expo Exhibition Centre (SWEECC), has already incorporated elements to stimulate consumption in its curation process earlier this year. Numerous partners have been specially invited to plan a series of impactful strategies targeting new consumer scenarios.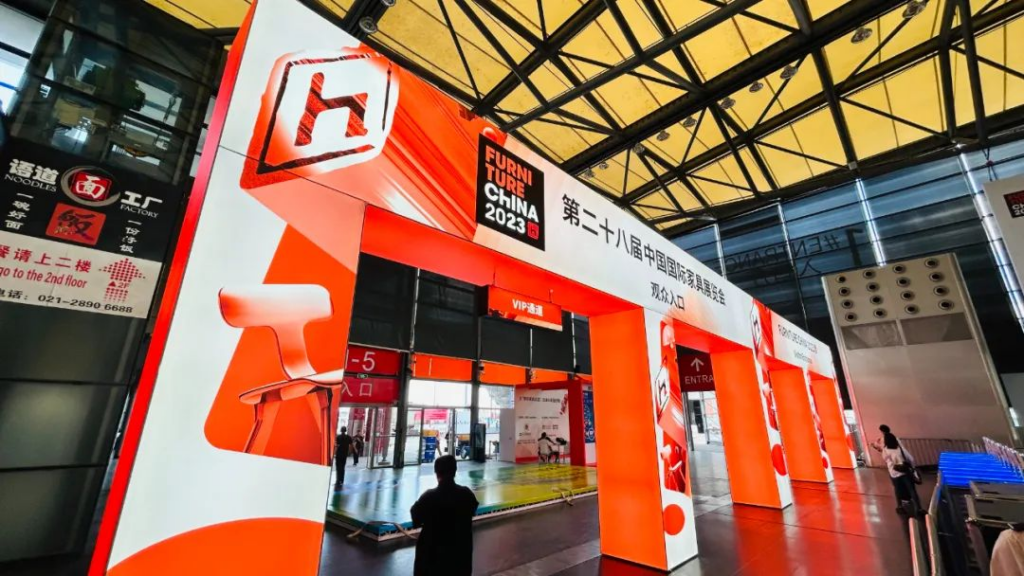 Five forward-looking and creative special exhibitions will be featured: Design of Designers, showcasing the works of international designers and serving as a trade show; RE.d Contemporary Design Exhibition; Bai Yin + Lifestyle Exhibition; "The Way of Integration – Serene as Blooming Flowers" Art and Life Theme Exhibition; and Workplace Cafeteria, a special exhibition located at the New International Expo Center showcasing office kitchens. These exhibitions will span across multiple domains including cross-disciplinary design, art, lifestyle, trendy beverages, technology, and business, presenting a panoramic view and boundaryless exploration of new ways of youthful, segmented, and diverse living.
In addition to the major special exhibitions, Maison Shanghai 2023 has also several activities to create new consumer scenes, including the Design Consultation Room, Modern Design Week, DOD Seeding Store, and Soft Furnishing Flash Show. The Design Consultation Room will have industry-leading designers with dual skills in design and business providing one-on-one exclusive design consultation services, addressing design queries for various commercial spaces such as residences, hotels, and new retail. The "DOD Seeding Store," Modern Design Week, and Modern Lifestyle Best Products List serve as experimental fields for new consumer scenes. Through the careful selection by buyers beforehand, visitors can complete the process of discovering, experiencing, and placing orders at the exhibition.
Stepping into a new era, Furniture China 2023 continues its innovation journey after 30 years!With the new theme "IN NOW", and a mission to become a globally recognized platform for furniture trade, design, and lifestyle, the exhibition aims to provide a platform for offline and online communication between high-quality suppliers and buyers in the international and domestic markets, supporting the dual circulation of the economy.
The 28th China International Furniture Expo (Furniture China 2023)
11-15 September, 2023
Shanghai New International Expo Centre (SNIEC)
Maison Shanghai 2023
11-14 September, 2023
Shanghai World Expo Exhibition and Convention Centre (SWEECC)