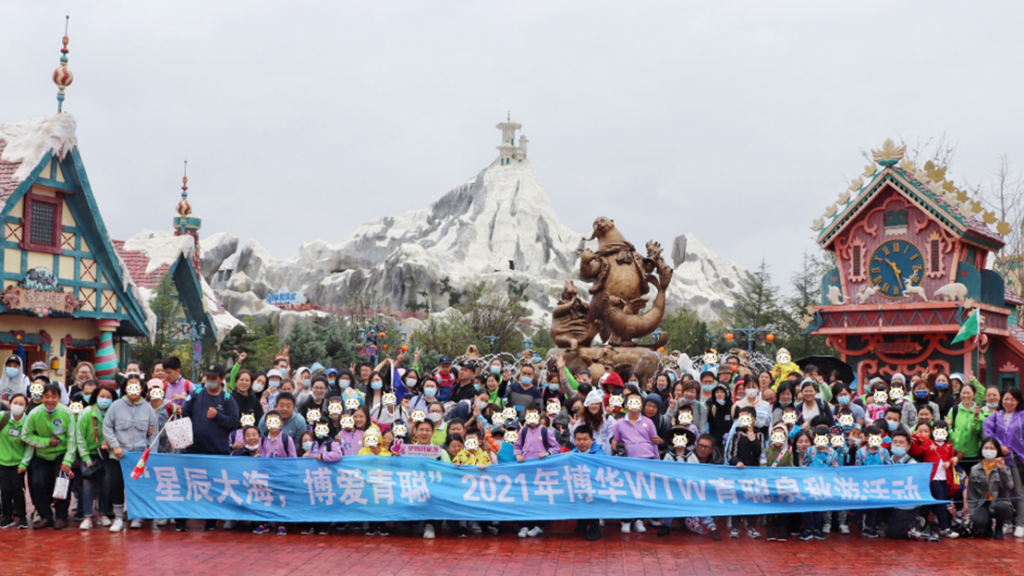 In the drizzle morning of Oct. 16th, 2021, 15 volunteers from IM Sinoexpo's Sustainable team arrived at meeting point where they picked up the autistic children from Shanghai Qingcongquan Training Center before heading to Shanghai Haichang Ocean Park. As a follow-up program of Sinoexpo's WTW event, our volunteers decided to spend one day together with Children of the stars to bring happiness, provide the support and create more social awareness.
Strict rules had been briefed to every volunteer staff ahead of the event to mostly protect the safety and health of the children such as never leave the child alone, no wearing sharp or hard ornaments, no strong or irritating perfume allowed, don't give the children food without permission for allergy concern, etc. Each child accompanied by the family member was paired up with a assigned volunteer to make sure one-on-one service provided.
So each pair of Happy Unit visited some hottest spots in the ocean park like Beluga Hall, Iceberg (North Pole) Hall to view the performance and a free tour afterwards to let the children explore the park with their own interest. A special gift then was awarded to those who succeeded in passing a knowledge test about the ocean & sea creatures. Finally all the group members experienced the Float Parade of the park together.
All the children were quite fascinated by the whole tour with smiles on the face while the trip also meant quite a lot to all the 15 volunteers from IM Sinoexpo, who were very happy to be part of the event, so that they could not only bring the fun and knowledge to the autistic children, but also create social awareness so that more support & attention would be brought to autism from the society.
Thank you, our lovely collegues as volunteers for your great work and all the efforts!