The 27th China International Furniture Expo (Furniture China) and Maison Shanghai 2022, originally scheduled to be held on 13 – 17 September 2022, will be presented on 25 – 29 September 2022 at Shanghai New International Expo Centre.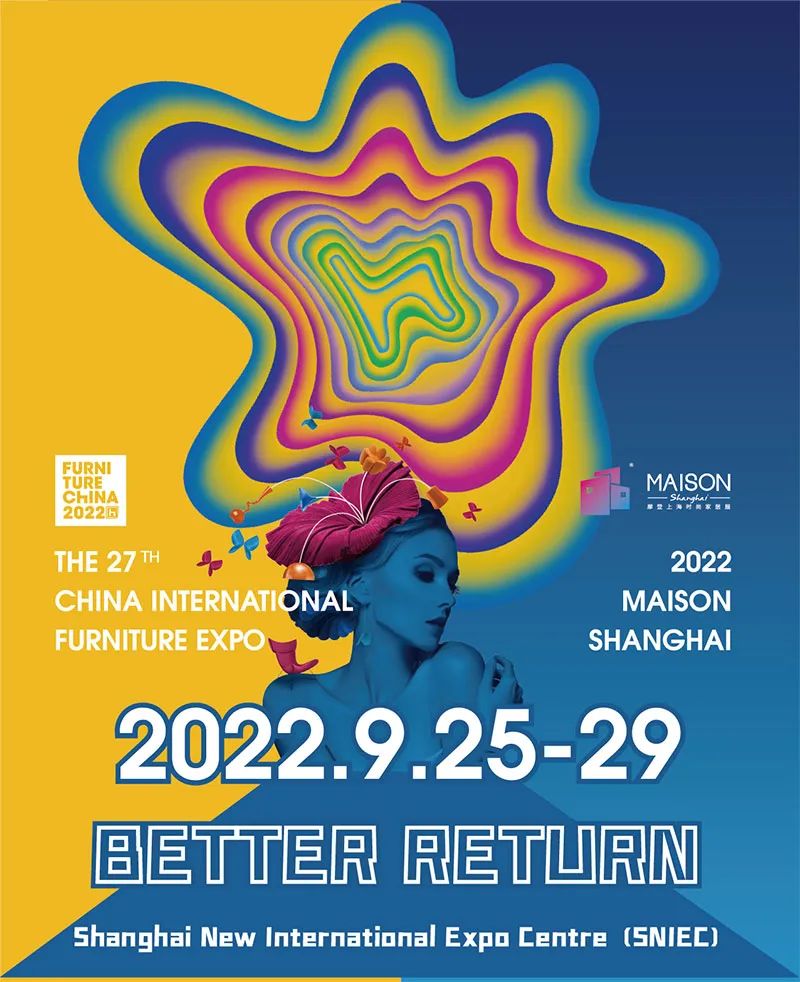 The epidemic situation now in Shanghai is developing in a good direction, and people's daily life and work are gradually returning to normal. On the basic principle of setting our clients' interest at the center of everything we strive to achieve, we did our best to settle the fairs to open in September at SNIEC.
There are only 30+ days before the official opening of exhibition, and all the preparations are in an orderly manner. More than 2,200 high-quality exhibitors have been invited to participate in the exhibition, with an exhibition scale of more than 200,000 square meters. It is expected that 170,000 professional visitors will be present. At the same time, a series of new business and design activities will be held during the exhibition period, such as special sessions, conferences and forums, professional awards, to stimulate the innovation and vitality of the industry.
In addition, physical stores of JJGLE EZBUY are planned to land at Hangzhou, Shanghai, Chengdu and Shenzhen starting from 18 August, which will bring manufacturers into major department stores, initiating a mode of Direct Sales for furniture factories. And the store in Hangzhou is in operation now and the event will be last till 7 September.
"Dual Circulation at Home and Abroad, Online & Offline Driven Retailing" stands still throughout the fundamental principle for the running of China International Furniture Expo, under this course, we shall continue our mission of building effective digital platforms to drive the digital transformation of the industry, at the same time, generating new opportunities of business growth for all exhibitors with our extended digital services. And this will be carried out on the two supporting digital platforms: DTS for exporting trade services, and JJGLE EZBUY for domestic trading services.
For those who have completed visiting registration, your tickets remain valid, and we extend our genuine apologies for the inconveniences caused by the rescheduling. Should you require any assistance with your purchasing plan, kindly contact our Customer Service to enjoy customized sourcing and matching services.

↑Scan to contact the Customer Service↑
The best always deserves a perfect timing, we look forward to a better return! We expect meeting all the new and old friends again at Furniture China 2022.
China National Furniture Association (CNFA)
Shanghai Sinoexpo Informa Markets International Exhibition Co., Ltd.
2022.8.23