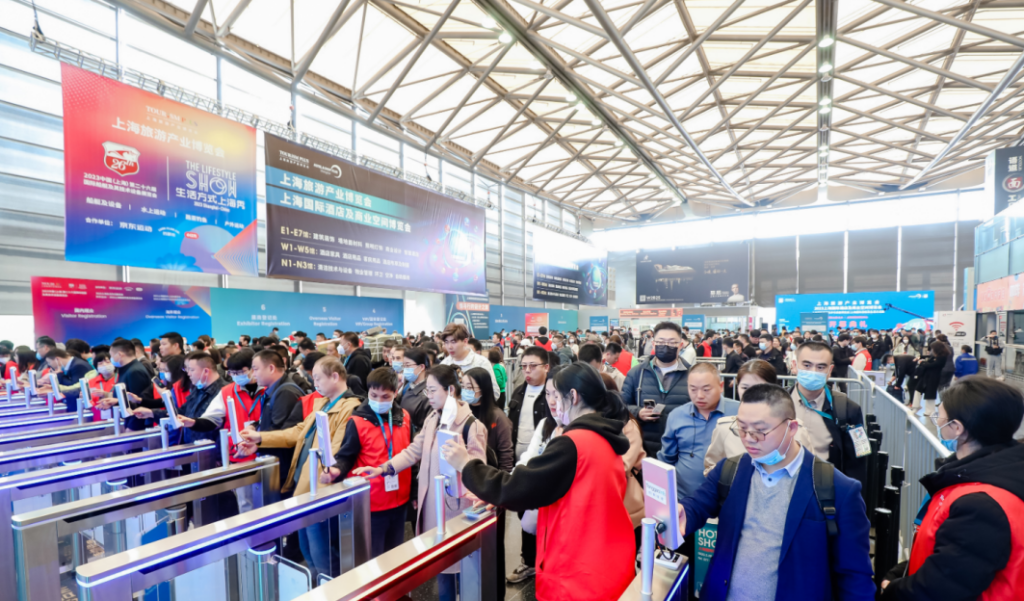 After receiving the go-ahead to resume large-scale exhibitions and trade shows from March 2023 following the disruption caused by the pandemic, Informa Markets in China and our joint-venture partner Sinoexpo, are among the first to host successful events across key cities – sparking signs of economic recovery in the country.
Margaret Ma Connolly, President – Asia for Informa Markets, says: "The enthusiastic return by both buyers and sellers to our show floors is testament to the exceptional job our teams in China have done over the past three years in keeping their brands front of mind and their communities connected. It has been a difficult time – and I thank every one of our colleagues in China for their continued passion and support. Seeing our events trading again is one thing, but seeing our customers return to do business at them is quite another – and something that I'm thrilled to witness."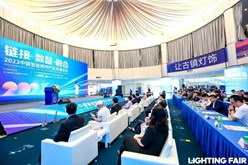 China (Guzhen) International Lighting Fair (18-21 March)  
Guzhen, located in Zhongshan, Guangdong province, known as the lighting capital of China where over 70% of the country's lighting is manufactured, the 28th China (Guzhen) International Lighting Fair attracted a record number of exhibitors with over 3,500 taking space in the Guzhen Exhibition and Convention Center.
The fair is seen as a barometer for China's lighting industry and this edition demonstrated burgeoning economic recovery.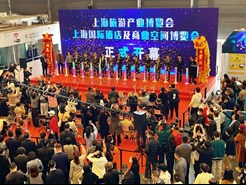 Hotel&Shop Plus (28-31 March)
Co-located with the Boat & Lifestyle Show, Hotel&Shop Plus supports Shanghai's transformation into a world-class tourism destination, showcasing the latest hospitality industry building materials, decorative lighting, retail and cleaning, furniture and mattresses and smart hotel solutions.
This year's event attracted over 2,000 exhibitors, 124,505 trade buyers across 210,000 sqm at the Shanghai New International Expo Center (SNIEC), demonstrating strong momentum for tourism recovery.
Other events of Informa Markets that took place in China in March and April include:
Hi Innovation Week (23-24 March) at Hangzhou International Expo Center, which is the hub of global innovative children's products, baby and maternity products & services.
INSEC World (23-24 March) at Xi'an International Convention and Exhibition Center, which focuses on smart-city security, 5G security, cloud & data security, IOT security, intelligent vehicle security, and industrial Internet security.
FBNB-Food & Beverage New Business Forum (29-30 March) at Shanghai Library East, bringing together the top brands and influential entrepreneurs in the new consuming F&B industry to explore and stimulate innovative business directions and collaborations.
China Windoor Façade Expo (7-9 April) at the Poly World Trade Center, Guangzhou
China International Consumer Products Expo / China (Haikou) International Boat & Lifestyle Show (12-14 April) at the Haikou National Sailing Base Public Marina, Hainan
Chengdu China Building & Decoration Materials Expo (19-21 April) recorded a 28% increase in the number of visitors right on the first show day
Chengdu China Beauty Expo (Spring) (20-22 April) also had a 35% increase, compared to the last edition.
Coming up in May:
China Bakery Exhibition (11-13 May) at the Canton Fair Complex, Guangzhou
China Beauty Expo & China Beauty Supply (12-14 May) at Shanghai New International Expo Center
HOTELEX Shanghai (29 May – 1 June), same location as above
Expo Health Plus, and its concurrent events (29 May – 1 June) at National Exhibition and Convention Centre (NECC) Shanghai