Informa (LSE: INF.L), the international Academic Markets, B2B Markets and Digital Services Group today announces the addition of specialist B2B Events, Data and Media Group, Winsight for $380m.The combination with Informa's existing portfolio in Foodservice is both commercially and financially compelling, significantly enhancing our position in a large, growing and fragmented market and delivering strong returns for shareholders.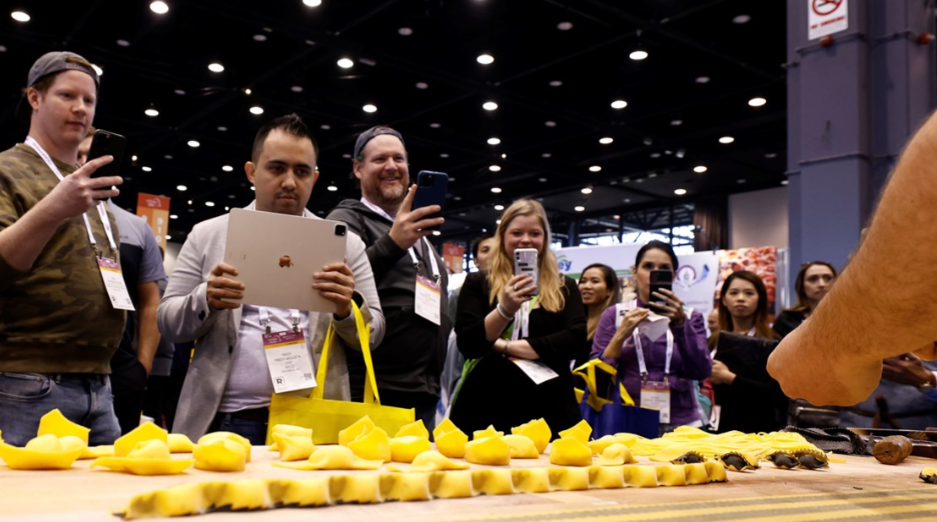 The Winsight business-leading B2B brands for the Foodservice market The company provides a range of specialist B2B Services to the $3 trillion Foodservices industry, including: Live & On-Demand B2B Events, Specialist Data & Research, Specialist Media. Winsight's revenue is generated almost entirely in North America, where it has a team of more than 300 Colleagues, largely based out of Chicago and Washington DC.
–Key Highlights–
Expansion in B2B Foodservice category-The combination of Winsight with Informa's existing B2B Foodservice portfolio brings together leading specialist brands in Live & On Demand Events (National Restaurant Association Show, FSTEC, Catersource, CREATE), Specialist Data & Research (Technomic, Nation's Restaurant News Intelligence) and Specialist Media (Restaurant Business, CSP, Nation's Restaurant News, Supermarket News);
Strong financial returns-Initial enterprise value of $380m implies post-synergy multiple of c.9x EV/EBITDA, delivering earnings accretion from the outset and a post-tax;
Depth in growing B2B Markets-The Foodservice market is large and growing, characterised by a fragmented supply chain and high levels of innovation. The combination will create a category leader offering a range of specialist B2B services, generating annual revenues of $115m+ in the US alone;
Growth acceleration-Combination expected to create operating synergies through areas such as procurement, real estate, technology and event contracts, as well as incremental revenue opportunities through the cross-marketing of major brands, international sales and digital expansion;
First Party Data-Informa's first party data engine, IIRIS (17m+ KEMA) to directly benefit from Winsight's close relationships with Exhibitors, Attendees and Subscribers, adding an estimated Known, Engaged, Marketable Audience (KEMA) of up to 1 million;
Ongoing balance sheet strength-Pro-forma leverage now expected to be around 1.25x net debt / EBITDA at year end, retaining ongoing flexibility for organic investment, shareholder returns and further targeted expansion.
For the full press release, please click here to visit.